Synopsis:  In the house of Helios, god of the sun and mightiest of the Titans, a daughter is born. But Circe has neither the look nor the voice of divinity, and is scorned and rejected by her kin. Increasingly isolated, she turns to mortals for companionship, leading her to discover a power forbidden to the gods: witchcraft.
When love drives Circe to cast a dark spell, wrathful Zeus banishes her to the remote island of Aiaia. There she learns to harness her occult craft, drawing strength from nature. But she will not always be alone; many are destined to pass through Circe's place of exile, entwining their fates with hers. The messenger god, Hermes. The craftsman, Daedalus. A ship bearing a golden fleece. And wily Odysseus, on his epic voyage home.
There is danger for a solitary woman in this world, and Circe's independence draws the wrath of men and gods alike. To protect what she holds dear, Circe must decide whether she belongs with the deities she is born from, or the mortals she has come to love.
Title: Circe
Author: Madeline Miller
Publisher: Bloomsbury
Pub Date: 19th April 2018
Pages: 352
ISBN: 9781408890080
Rating:
"Humbling women seems to me a chief pastime of poets. As if there can be no story unless we crawl and weep."
There are some books you drag yourself through, promising yourself it'll get better as it goes on. Other books you might devour from start to finish.
But there some books that are too good for that. These books need to be savoured, snacked on bit by bit to truly relish their awesomeness. And Circe, by Madeline Miller, is one of those books.
Before anything else, we need to take a moment to appreciate the beauty of this book!!
I know, I know. You shouldn't judge a book by its cover… blah, blah, blah.
JUST. LOOK. AT. IT.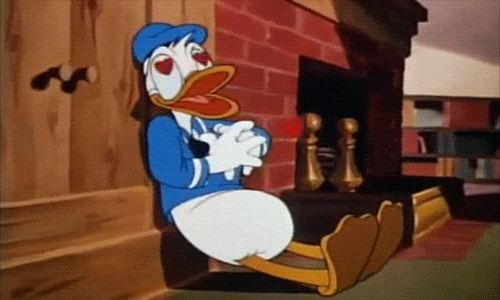 Miller's first book, The Song of Achilles, stands as one of three books that have ever made me sob. Not cry. Sob.
So, I picked up Circe with a bit of trepidation – how would this book affect me?
What it did was ruin any notion of me reading something else at the same time (I often have two/three on the go at any given point). Miller's world building is so beautifully done, so intricately woven, there is no point in attempting to delve into another story. You are utterly captivated from start to finish.
"When I was born, the name for what I was did not exist."
I'm not quite sure how to describe this book; part literary fantasy, part coming of age (if 'age' counts as hundreds of years old), part Greek drama. In my opinion, it is a woman's acceptance of who she is, rather than who those around her expect her to be.
From the start, Circe knows she is different. She is not quite nymph, god, or mortal – she simply doesn't fit into any one box. What's worse, she is a disappointment to everyone around her and is shunned from her family, friends, and lovers.
But Circe is a brilliant, clever, strong woman – a force to be reckoned with in every way. I knew I would love her, but I couldn't have predicted how much I would connect to her, or root for her happiness.
"It is a common saying that women are delicate creatures—flowers, eggs, anything that may be crushed in a moment's carelessness. If I had ever believed it, I no longer did."
What I love about all Miller's stories is that the plot is not limited to one myth. Different Greek favourites weave in and out of the narrative and fill the plot with even more colour. In Circe, we see the Minotaur, Medea, Jason, Prometheus and many more! Miller offers up a world full of eternal life and leviathans, of clashing gods and witchcraft, all while tying in mythological tales that've been handed down for ages.
And it is freaking awesome.
"No matter how vivid they were in life, no matter how brilliant, no matter the wonders they made, they came to dust and smoke."
Circe was everything I had hoped for and more. Miller's debut, The Song of Achilles, holds a special place in my heart.
Circe easily outshines it.
For its majestic writing, its strong protagonist, its charm and impressive grandness. For the cover. You just can't give it anything less than 5 stars.
"Only that: we are here. This is what it means to swim in the tide, to walk the earth and feel it touch your feet. This is what it means to be alive."